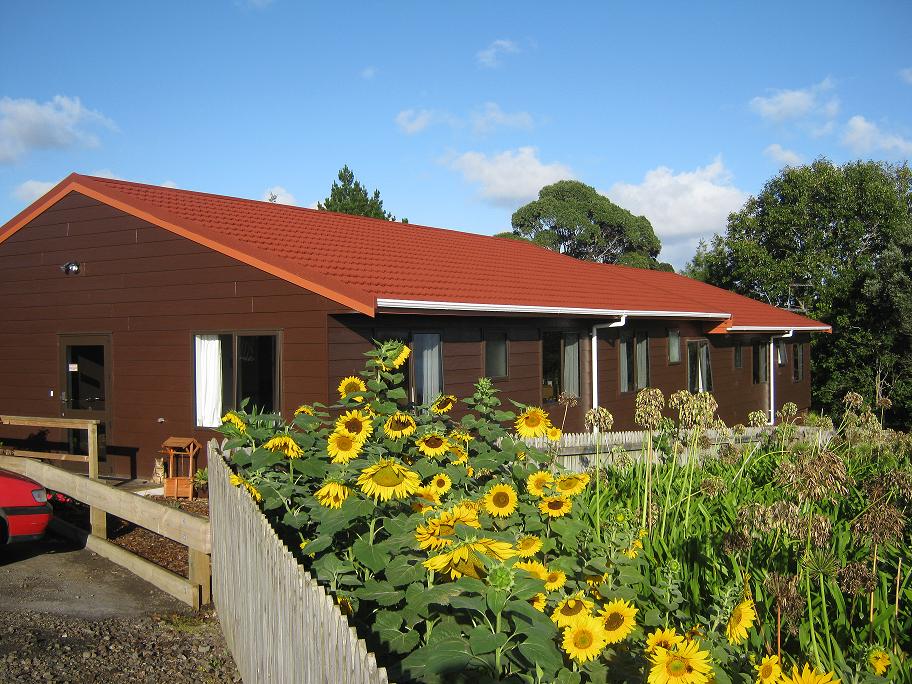 Glenbrook Rest Home is a 23 bed rest home set in countryside surroundings in Glenbrook, Waiuku, South Auckland. We are located 10 km east of Waiuku, about 15km west off the southern motorway Drury offramp.
Glenbrook Rest Home was first set up in 1975 with 12 beds in a large Lockwood style house. In 1997 an addtional wing was added, increasing capacity to 19 beds of which eight were in double rooms. The beds in the double rooms posed a problem in that they were very hard to fill. In 2013 a new ten room wing was added and the double rooms were converted to single rooms. Total bed number increased to 22.
All rooms have a basin with hot/cold water and their own electrical heater. The ten new rooms are spaciously laid out and have a toilet ensuite and a 31" TV.
Our residents have two lounges for their use. One lounge has a TV and is often used for activities such as indoor bowls, bingo, singalongs, etc. A ranch slider gives access to a large sunny deck. The second lounge is a 'quiet' one, without tv or radio. Here residents can read a book or just rest or talk. In the afternoon, games such as scrabble are played here often too. Our dining room at the back overlooks a grassed area with chickens and pigs. These animals are very much enjoyed, by residents and staff alike. It is fun watching them frolicking around in the grass.
Further down from the grassed area is some native bush and a little stream.
Visitors are welcome to have a stroll in the back yard.
To find out more about contact RN Carla.